Waller BMX - Steering Explained

The front end of any BMX bike takes a beating whilst riding. In this brief steering guide we'll be talking you through the different components on the front end of a BMX and what difference it makes spending that little bit more on aftermarket parts. The advice you find in this guide is from riders who have been riding for over 15 years encountering most complications and finding the best solutions for all bike related fixes.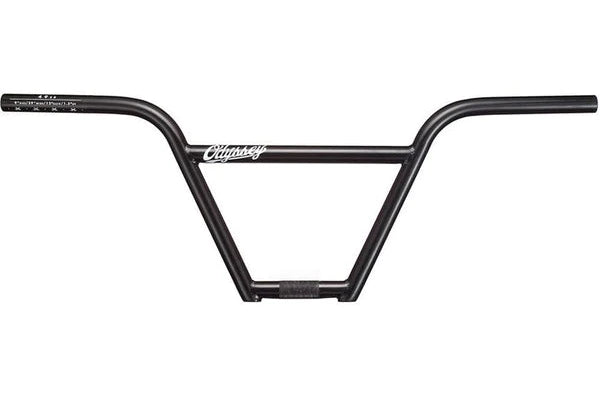 Forks - The main difference to consider when purchasing forks for a modern BMX is the fork offset sometimes referred to as 'rake'. This determines how close your front wheel sits under the fork. For example, 32mm offset is the standard in BMX and will feel stable which is great for dirt jumps and race tracks. A 25mm offset however would bring your front wheel closer in making steering feel more responsive or 'twitchy', which is great for front end tricks like nose manuals.

Another thing to consider is closed dropouts, which some brands are now releasing. This has a great advantage that being the dropout has an insert which can be flipped changing the offset of the fork allowing you to switch between stable and super responsive. However, with closed dropouts you must run a female axle.

Some forks nowadays like the Odyssey 41 Thermal range come with a lifetime warranty. This means that if you're to bend or break a pair of these forks then the original purchaser can claim warranty for a replacement. We always recommend spending that little bit more on lifetime parts if you're prone to landing heavy.

Most new forks have integrated races which allows the fork to sit directly into the bearing race with the new for the crown race that's usually fitted first to the fork. Usually this will be shown in the product image or listed in the description.

Bars - Many BMX bars range in sizes and geometry. They are usually measured by - bar height, width, upsweep and backsweep. These measurements are usually listed in the description so you can make an informed decision before buying.

Why run taller handlebars? Most riders nowadays seem to be riding tall bars when referring to the height. If you're a tall person this will help especially as you get older and back problems become more of a risk.

Stems - These come in a variety of lengths, heights and mounting types - i.e Top load or front load. Generally speaking the longer stems are ridden by taller riders or people who like the feel of a longer setup i.e dirt/ trail riders or racers. Top load stems raise the height of the handlebars slightly whereas front loads stem will clamp the bars at a slightly lower position making the bar height feel lower. Most thread types on a BMX stem of 'metric' whereas some US brands like Profile still use a measurement called 'imperial'.

Headsets - There are 3 main types of BMX headset. The entry level BMX bikes will use 1 ⅛" Aheadset type headsets which are also known as external headsets (standard). These can be sealed or unsealed but on most entry level bikes are unsealed. Most BMX frames nowadays will use an integrated BMX headset. This means that the bearings sit on the inside of the frame and are usually sealed bearings or semi-sealed. Lastly we have an internal headset. This type is mainly on race frames and the bearings are press fitted. Some of the old school BMX bikes may have a 1" headset and fork.

An integrated headset is made up of a the following components - bearings x 2, headset race (sometimes integrated on the fork), dust cover, compression ring and headset spacers for adjusting the height your stem sits on the fork.